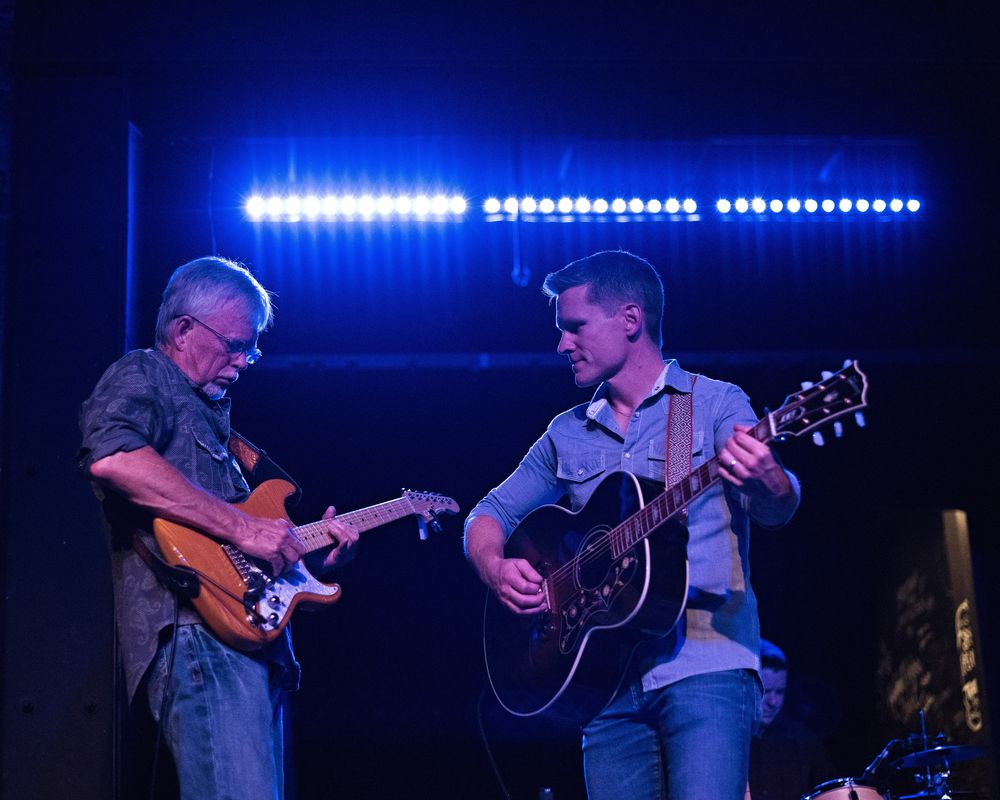 The Mike Thomas Band
"Regular Guys, roots music"
Based just outside of Nashville in Historic Franklin, TN, the MT Band has developed a reputation for its live shows. Known for delivering a heavy dose of MT's original tunes alongside classic country, rock and blues covers, "this band will have you singing, dancing, laughing and crying all within a two hour set."
The band is comprised of Donald T. Bright (Lead Guitar), Mark Huhta (Pedal Steel), Chris Adair (Bass), Weston Woodford (Guitar/Vocals), Andrew King (Drums), and Krystal King (Vocals).
Booking Inquiries - themtband@gmail.com